40 Nice Get Well Soon Messages and Images
It's not always easy to know precisely what to say, but you may help someone feel better by focusing on the bright side and looking forward. That's why choosing your words carefully while writing a get-well card is crucial. One's healing may be aided and mood brightened by receiving good wishes from those one care about.
To properly personalize your get well soon message, you should first think about the recipient, your connection with them, the severity of their illness, and how well they are. Below, you'll find all you need to know about what to write in a get-well card, whether you're searching for motivational quotations, suggestions for what to say after surgery, or some good laughs to lighten the mood.
Funny and Friendly Get Well Soon Messages for Close Friends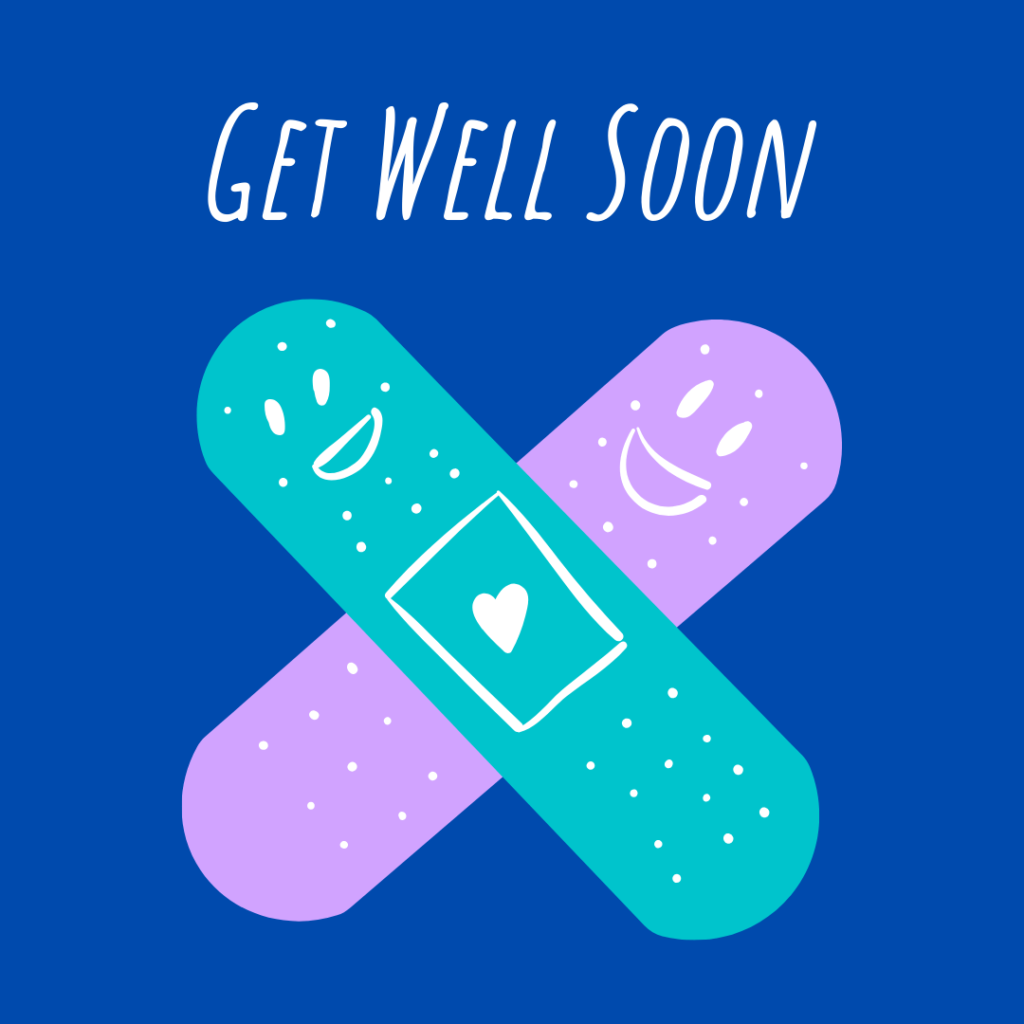 ✔️ Roses are red, violets are blue, I hope you feel better soon, I miss you!
✔️ Get well quickly since I'd prefer not to have to make a return trip to the hospital! I miss you, sunshine!
✔️ When tossed with enough force, an apple a day may keep the doctor away. I hope you feel well soon!
✔️ There's no denying that you're the most popular person around. Microbes and viruses alike can't resist your charm! I pray that you heal quickly!
✔️ Stop thinking of it as a forced stay in a hospital. Treat it like a spa day with gourmet meals, checkups, and a good reason to indulge in ice cream. (I miss you!)
✔️ My patience has limits; I hope you feel well soon, mortal! All love from the goddess/god of beauty (your name here).
✔️ The flu bug flew by, it came and made you cry. But it will soon pass by, so get well and don't sigh!
✔️ Wishing you a speedy recovery so we can get back to our usual shenanigans!
✔️ Even superheroes like yourself sometimes need a break from saving the world… get well soon!
✔️ You are such a drama queen! I hope you feel well soon! Missing you, babes!
Religious Get Well Soon Messages for Church Friends
✔️ May God's healing hand be upon you and restore you to full health. Get well soon, dear friend.
✔️ Keeping you in my thoughts and prayers while you recover.
✔️ May you feel more resilient every day. I will keep you in my prayers.
✔️ I pray that God gives you the strength to be well soon.
✔️ As you put your trust in God, may you find comfort and strength in His love. Get well soon.
✔️ I know that God is right by your side, His angels around you to keep you safe.
✔️ Jesus won it all for us. I'm looking forward to seeing you back in church soon!
✔️ May God's grace sustain you and give you strength during this difficult time. Get well soon.
✔️ May God's healing power be at work within you, restoring you to health and vitality. You are in my prayers. Get well quickly!
Get Well Soon Messages for Her (Girlfriend/Wife/Sister)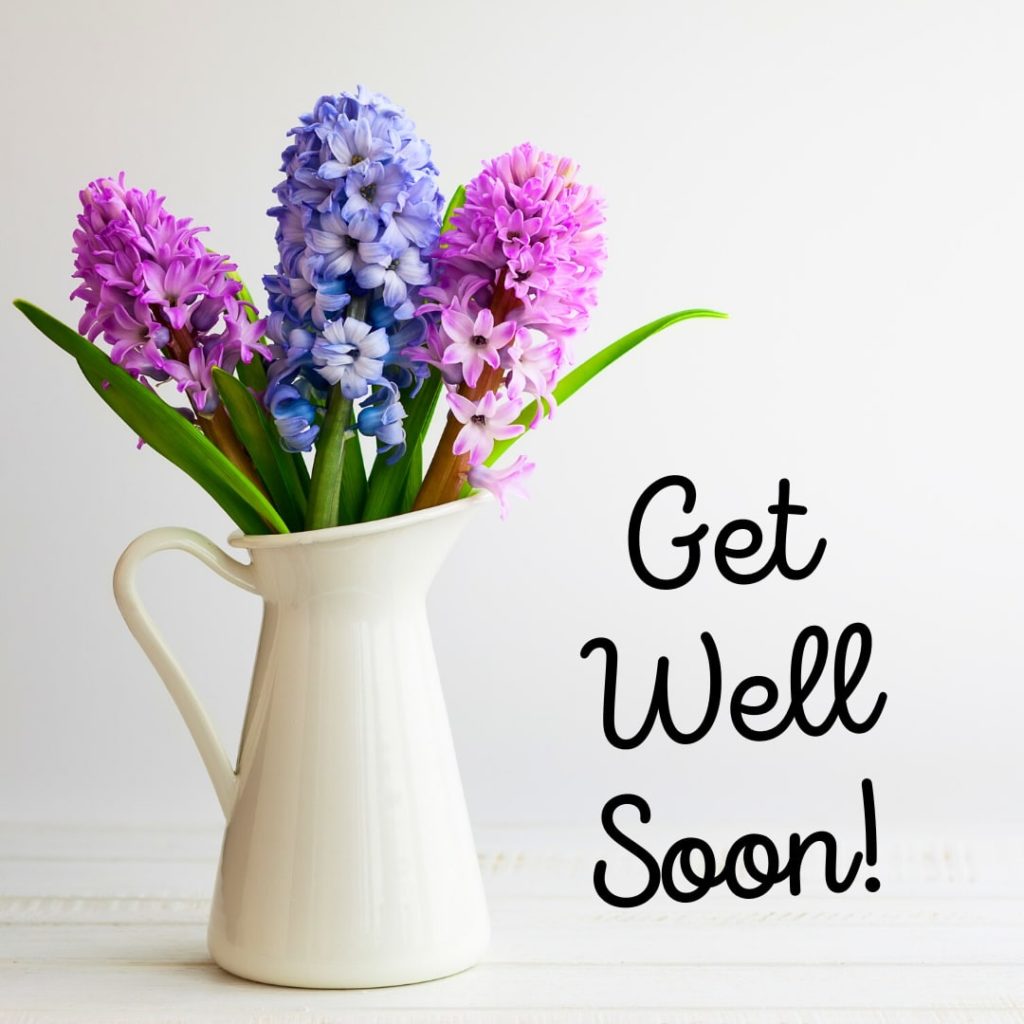 I'm thinking about you. You can count on me to help in any way I can. Get well soon, my lovely wife.
It's not OK that you're sick. In other words, I need my best girl back!
It's too bad your health isn't better right now since you're the most fabulous sister in the world. We wish you a speedy recovery.
Life without you is unbearable, and I miss you every day. I hope you get well soon, babe.
I heard you weren't feeling well, so here's a big hug to help you feel better. I love you, my girl.
Life is better when we hang out and talk about our next OOTD. Be well soon, sis! I miss you every day.
Get Well Soon Messages for Him (Boyfriend/Husband/Brother)
I wish I could do anything to make you feel better. Husband, please rest and recover quickly.
I hope you feel well soon, sweetheart. We still have a ways to go before we experience life's full bounty.
I'm sorry I can't be there to comfort you as you recover in the hospital, but know that you are in my thoughts and prayers. Honey, I hope you feel well soon.
Your radiant grin is much missed, sweetheart. I pray that you will soon feel well.
Since you are not here to comfort me by holding my hands and hugging me tightly, I feel sad and alone. I hope you feel well soon, honey.
Without your heart-lifting company, we're all feeling down in the dumps. My brother, I hope you recover quickly.
You are the strongest guy on Earth, and this illness is nothing compared to you. I hope you feel well soon.
Get Well Soon Messages for Family Members
The daily absence of your beautiful smile is sorely felt. You should go back to us right now. We miss you, sis.
It's been tough getting through the days without you, dad. You made our home a haven where we could relax and enjoy ourselves without fear. We miss your jokes, so please get well soon.
Until you became ill, Dad, we never realized how much we took you for granted. Now, we ask that you recover well, and let's watch movies upon your return.
All of us are saying prayers for a speedy recovery so that you may return to your loved ones as soon as possible. Everything becomes more challenging without you. A speedy recovery to mom!
The most heartbreaking moment of my life was when I saw you in the hospital bed. Whenever I think of you, I hope for a speedy recovery. Dad, I hope you feel well soon!
Please return to me in good health and full of life; I vow to pay close attention to all you have to say. Grandma, we wish you a speedy recovery.
While you're in the hospital, you shouldn't have to worry about anything. A team of "elves" is in charge of everything. I pray the medical staff is giving you the attention you need, dad!
One of the best ways to demonstrate that you care is to express your sorrow and assure a loved one that they have your support while they recover from recent surgery, sickness or loss. A kind word expressed with love might help someone through a challenging period. When writing your get well soon messages, keep our tips in mind and always show your support through actions, too.